Feasibility Studies Services 
Give your business a wide overview of the roadmap and recommendations that are viable to your business. 
These days, businesses operate at a very fast pace. Both client demands and competitive pressures are increasing. Companies are always looking for new methods of creating products, developing marketing strategies and devising new policies to generate revenue. However, this can only be done if the individual and the business conduct feasibility studies before introducing a new project. 
We provide professional feasibility studies in all key business areas. Our consultants in the United Arab Emirates will recommend to you all the possibilities to succeed or fail with your newer proposals.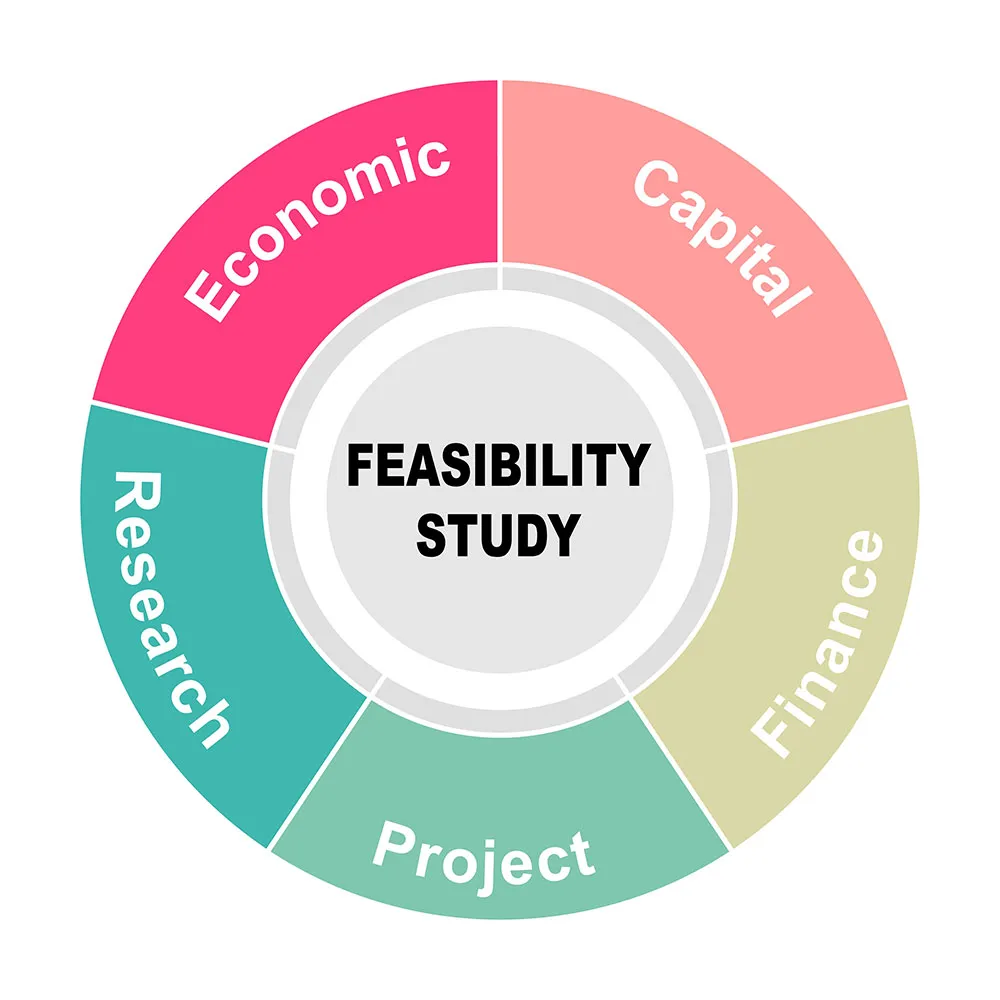 What is a Feasibility Study?
A feasibility study is conducted to evaluate whether a project is feasible for a business. The idea is evaluated based on various considerations to assess the success of the proposed idea. The feasibility study ensures effective control of the business and indicates the profit margin of the project.
Why are Financial Feasibility Studies Necessary?
Before initiating a project, you must first evaluate the financial feasibility. Feasibility studies deliver statistical information and guarantee that your idea is worth pursuing. Your company must know whether the project will be feasible and whether it will be profitable for your company. Despite the probability for financial growth of your creative business idea, there are also many risks associated with the suggestion.
Without carefully exploring the feasibility of your ideas, you will lead to many financial mistakes. Feasibility studies are therefore carried out to assess market competition, cost and income projections, target viability and many other factors necessary for the project development.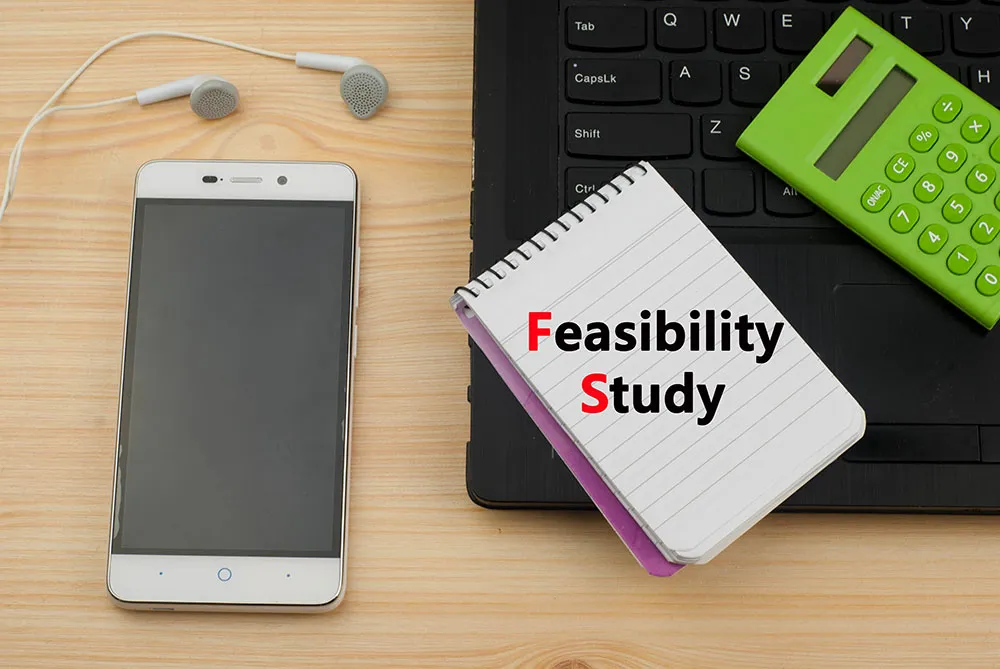 Important Elements of a Feasibility Study
Below are the phases to establish the feasibility of a project:
In this phase, the situations of the market are thoroughly studied, including the analysis of dominant and future market conditions, the prevailing market players are recognized and to bridge the gap, their strengths and shortcomings are determined. The product/service you want to introduce is compared with the existing products/services, distinguishing features that create a competitive edge over the existing products / services is understood and analysis is made of whether your product/service solves any 'need' of the market.
This phase of a feasibility study revolves around the analysis of below:
start-up costs
operating cost
legal costs
capital expenditure
fixed and variable cost
profitability and expected ROI
financing methods and costs related to the financing options
customer and supplier payment terms are also determined to ensure healthy cash flow
In this phase, the essential resources for the company are analyzed. The requirements of hardware / Software, availability of Capital investments and whether a change can be accommodated with the capital being invested are some of the most important aspects in this phase.
At this stage, the time frame for organizing the business is decided. An achievable business plan must be developed within a set time frame as the market is very active and the business plan should be set to reality within the stipulated time frame to meet the company's goals.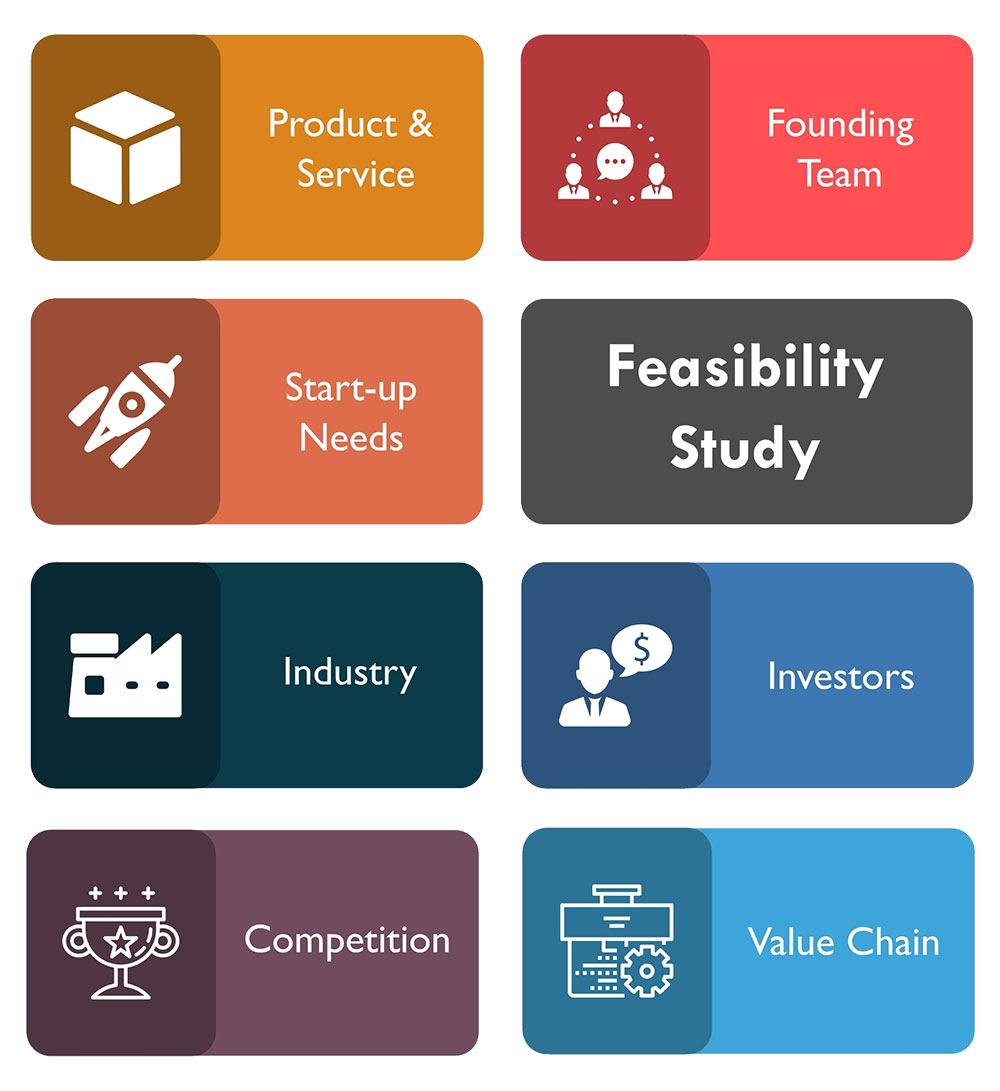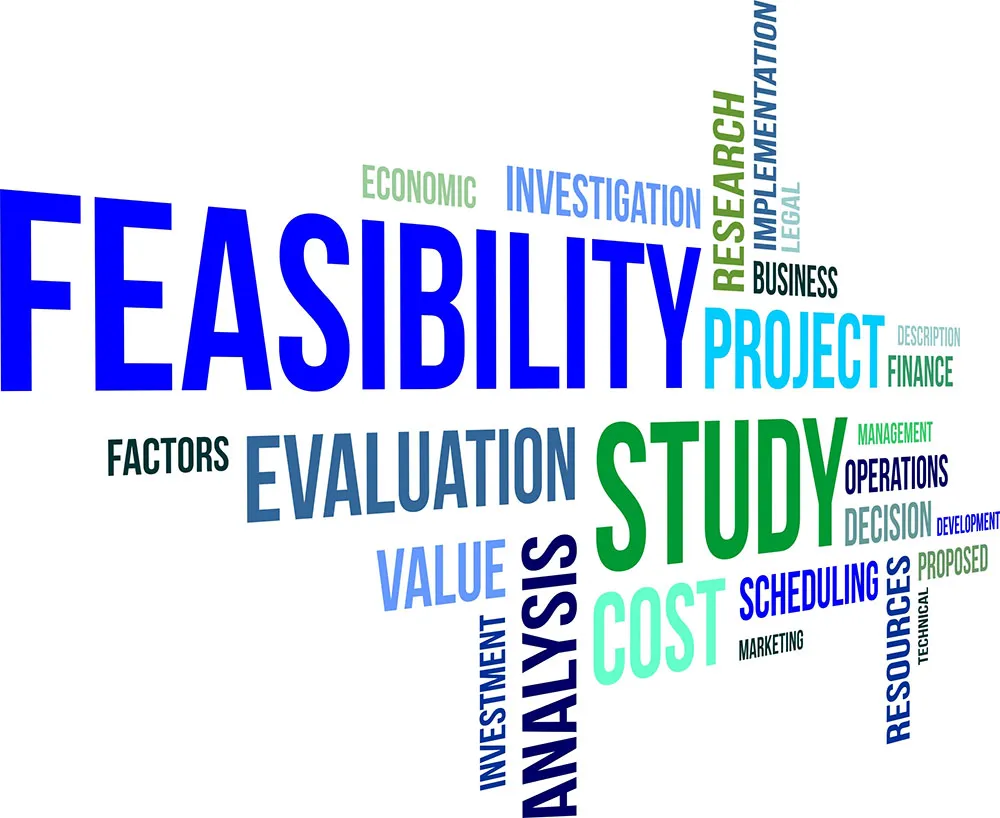 Do feasibility studies add value to your business?
In-depth feasibility studies can determine potential problems and hazards. It delivers an outline of whether the project will be successful or not in the long term. It helps you to understand the financial, operational and other organizational impacts after all factors have been taken into account. Well-researched project execution has a better chance of success and revenue. With a feasibility study, you have the chance to control customers by indicating the statistical and graphical projection of the analysis. As a result, your business will gain more value and investors will have more confidence to invest in your company.
In order to carry out a proper financial feasibility study, you need to use a business consultancy or a service to get an independent opinion on your project. We have comprehensive experience in developing business plans and carrying out feasibility studies. 
Benefits of hiring experts for feasibility study services in the UAE
Our feasibility study services offer a variety of excellent benefits to individuals and organizations. Some of these include:
Increases chances of success
In-depth insight into various parameters
Better decision-making
Identification of new opportunities
Helps to choose the right direction
Reduces risks and financial losses
Narrows business plans
Gain competitive advantage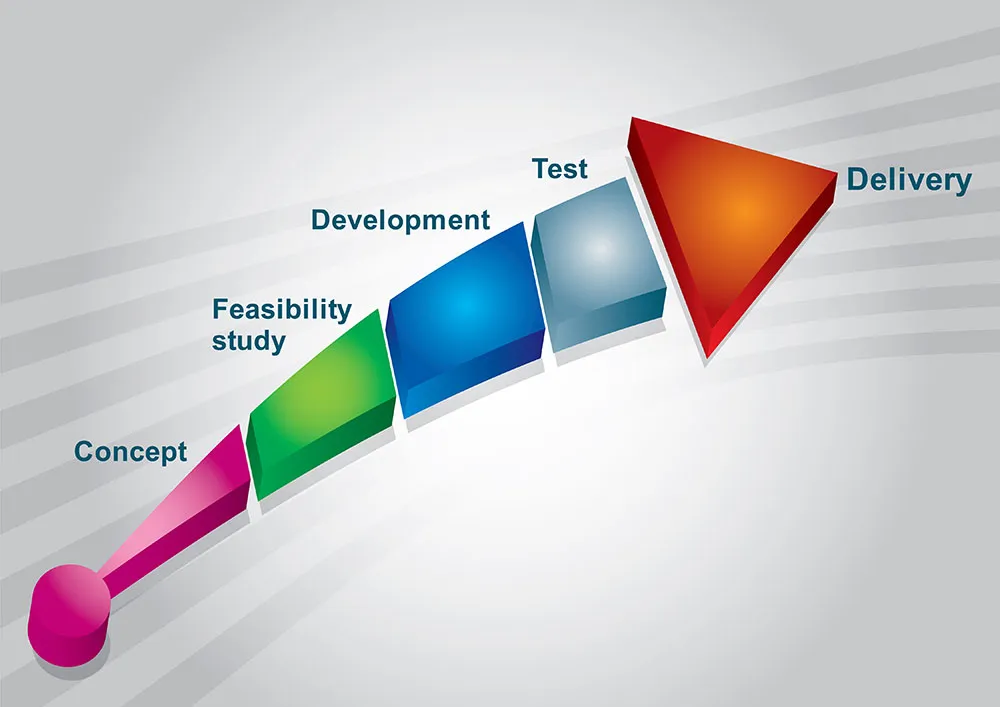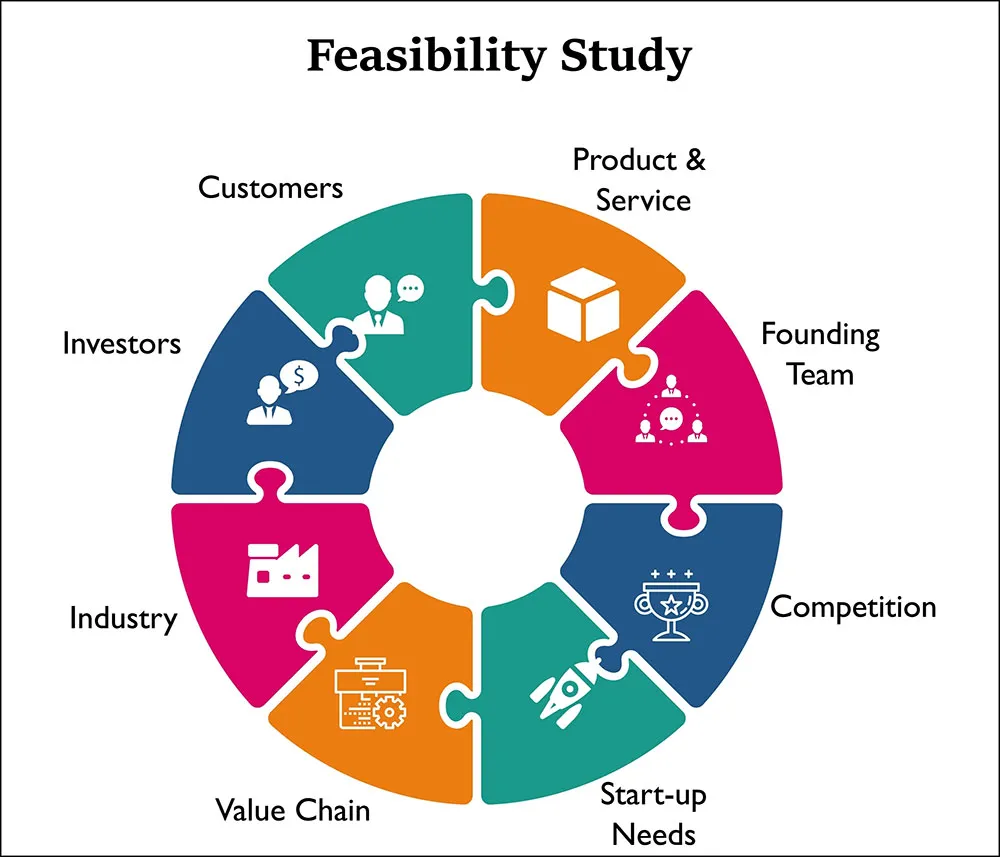 How do our feasibility studies service works?
Adepts offers exclusive feasibility study services across the UAE. Our team has outstanding expertise and takes a critical look at the influencing factors. When we undertake a feasibility analysis of a project, we first try to comprehend its business plan, business potential, and other technical aspects. We conduct in-depth market research and explore customer behavior about your brand and the products or services you offer. Our experts provide extensive reports and presentations to business investors. We also develop spreadsheets and financial charts to help you apprehend the likelihood of success and failure. We guarantee that the information we have researched gives you the confidence to participate in the project.
What are the benefits of our feasibility study approach?
Deep industry experience and understanding of the markets give our clients valuable insight into the main factors driving the markets. Such an understanding of the market enables you to make precise business decisions and provide services of high-quality standards, tailor-made according to your needs, with the purpose of leading you to complete success. 
For top-notch feasibility study services in UAE, Contact us.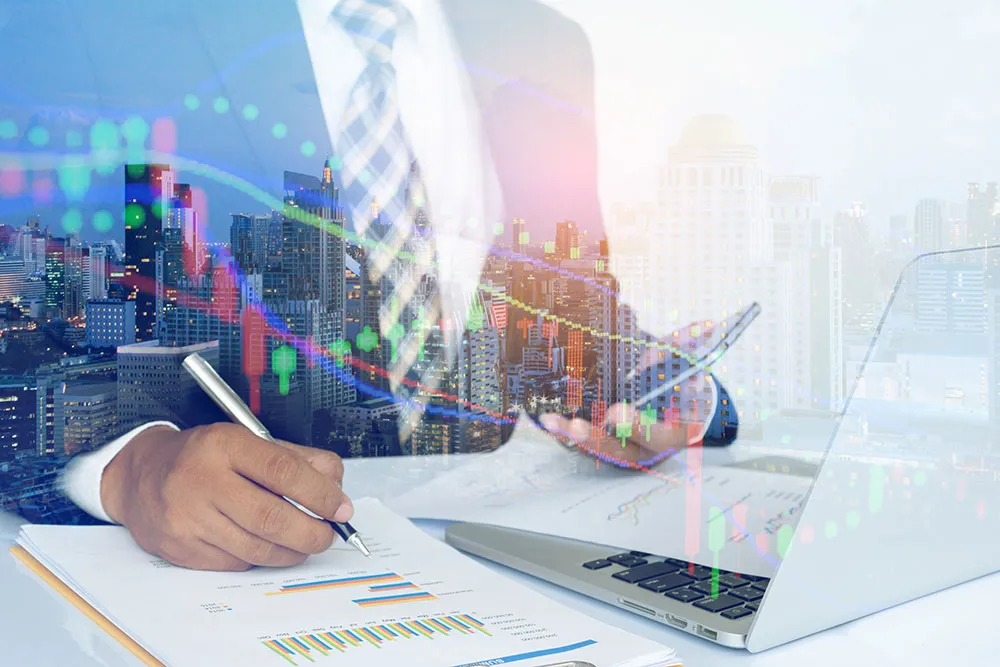 frequently asked questions
A Feasibility Study starts with a preliminary analysis by preparing an outline of the project plan. You will also need to prepare a projected income statement. After, you must conduct a market survey or research. The data from the market survey will help you come up with the answer to your study.
Yes, it is possible for you to conduct a study on your own, but it will depend on the nature of the study and the resources available to you. Conducting a study on your own can be a challenging task, as it requires a significant amount of planning, organization, and attention to detail.
A typical feasibility study report includes an analysis of the technical, financial, market, and organizational aspects of a proposed project. The report typically includes an introduction and executive summary that provides an overview of the project, its scope and objectives. The report then goes on to detail the methodology used in the study, as well as the results and conclusions. Technical feasibility includes details on how the project will be implemented, including engineering, design, and construction. Financial feasibility includes an analysis of the project costs and revenue potential, as well as a risk assessment. Market feasibility includes an analysis of the demand for the project, as well as a competitive analysis. Organizational feasibility includes an analysis of the resources and capabilities needed to implement and manage the project.
ADEPTS Chartered Accountants LLC is a premier accounting and bookkeeping firm in UAE, offering reliable services to manage income and expenditure, as well as helping clients to adhere to International Financial Reporting Standards (IFRS). Our team of professional financial advisors provides cost-effective solutions to meet long-term goals with exceptional accuracy and precision.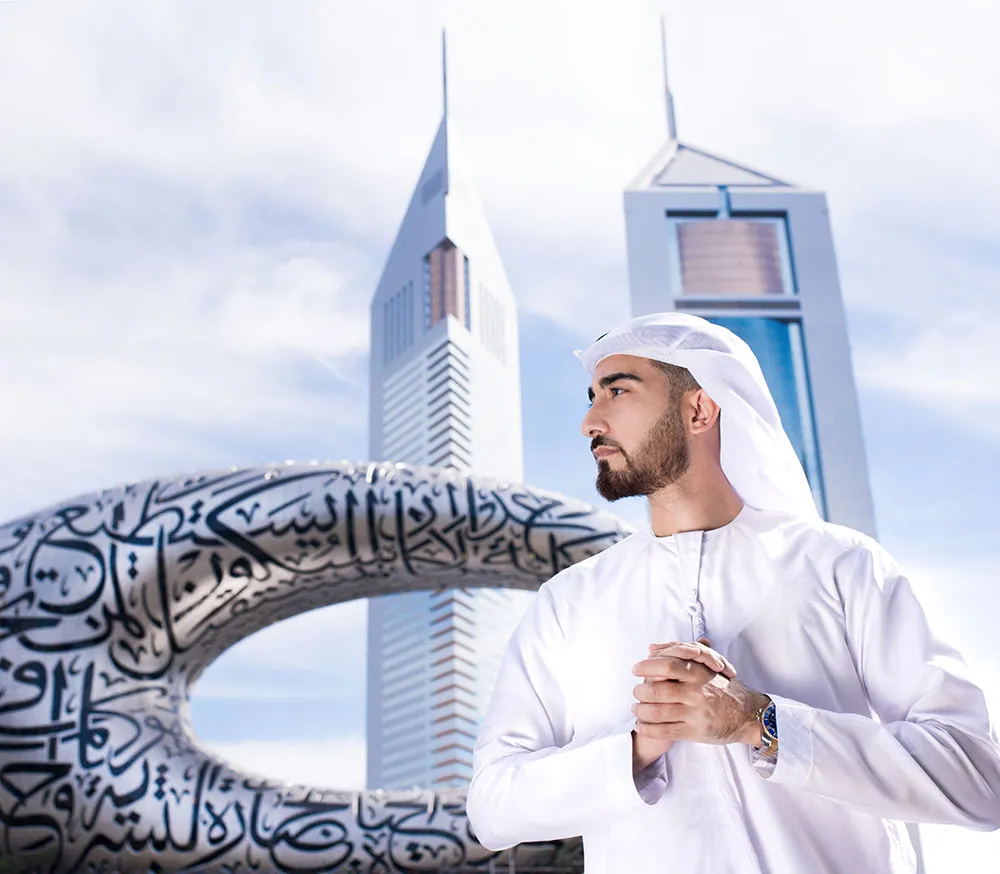 Our team of experts has extensive experience conducting feasibility studies across a range of industries. We are familiar with the aspects that influence the achievement of a company and can assist you in determining the feasibility of your business concept.
We provide insightful analysis that goes beyond the surface-level assessment of a business idea. We delve into the specifics of your company idea and offer you with a comprehensive grasp of the possible prospects and obstacles.
We help you gain clarity on the feasibility of your business idea by conducting a thorough analysis of the market, competition, financial projections, and other key factors. Our reports provide clear and concise recommendations on the viability of your business idea.
We pride ourselves on providing accurate and reliable feasibility studies that are based on sound research and analysis. Our specialists use the most recent research methodologies and technologies to present you with the most precise and up-to-date knowledge.
We perform a comprehensive risk assessment to identify possible threats and obstacles that might affect the achievement of your business. Our experts provide recommendations on how to mitigate these risks and navigate challenges to maximize your chances of success.
Our feasibility studies are meant to be cost-effective and to give you with the knowledge you need to make educated business choices on a budget. We offer transparent pricing and work with you to develop a feasibility study that fits your budget.
We recognise that time is of the importance when it comes to beginning a new company. That's why we work efficiently to deliver feasibility studies that meet your timeline requirements.