Company Formation in ADGM
At Adepts Chartered Accountants, we understand the critical role of internal audit in ensuring the effectiveness of your organization's operations, risk management, and internal control systems
As a trusted and reputable provider of internal audit services in the UAE, we are dedicated to helping businesses achieve their objectives and maintain compliance with regulatory requirements. Our team of highly skilled and experienced professionals is committed to delivering tailored solutions that address your unique needs and add value to your organization.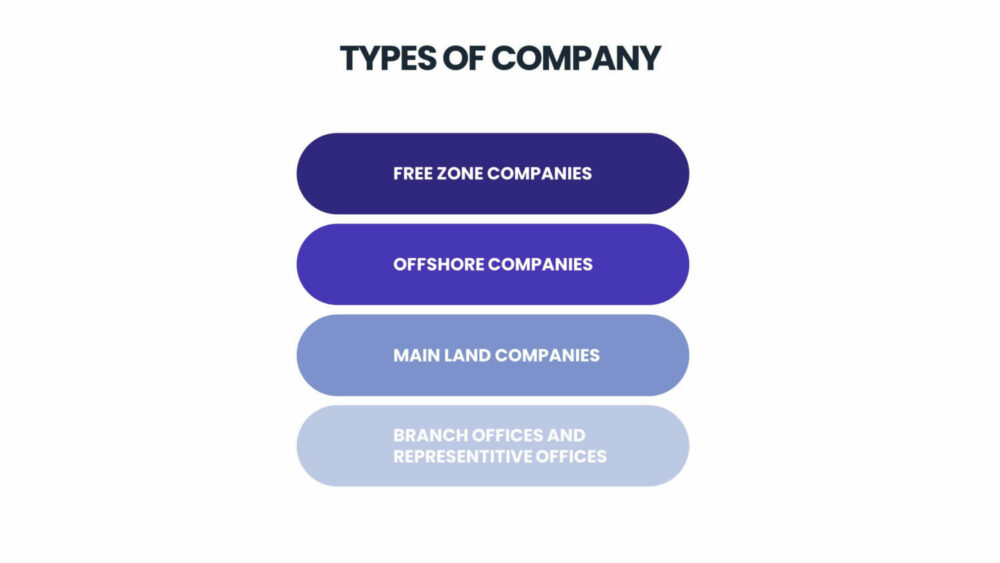 What is Company Formation in ADGM?
Abu Dhabi Global Market (ADGM), an international financial centre located in the capital city of the United Arab Emirates, has swiftly established itself as a leading global hub for business and finance. Adepts Chartered Accountants are the financial experts you can trust for efficient and reliable company formation services in ADGM.
Types of Licenses in ADGM
Commercial License
Service License
Financial Services License
Retail License
Procedure Of Company Formation
The first step towards ADGM company formation involves submitting a detailed business plan. The plan should include information such as the nature of the business, its objectives, potential growth, and profitability. This proposal will serve as a roadmap for the company's future activities in the ADGM.
After the business plan submission, it is evaluated by the ADGM authorities. They assess the viability of your business proposal, and if it aligns with ADGM's business norms and standards, they will grant a preliminary approval. This initial approval is a green light that allows you to move forward with the subsequent steps of the process.
The next step involves preparing and submitting legal documents. These documents include the registration forms, the board of directors' details, passport copies, and business incorporation documents, among others. It is crucial to ensure the accuracy of all the information provided in these documents to avoid potential setbacks.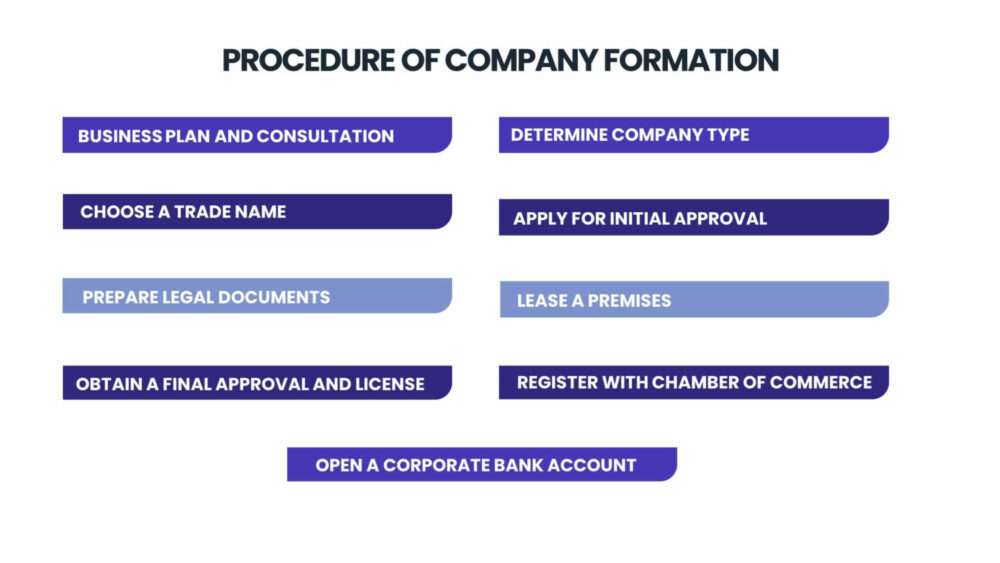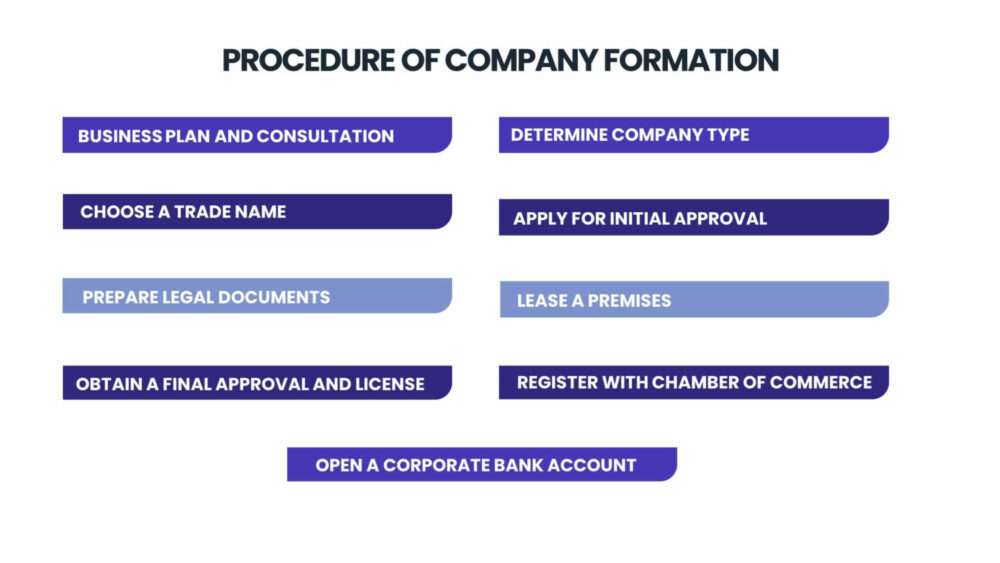 One of the prerequisites for setting up a company in the ADGM is securing office space within the jurisdiction. The type and size of office space required can vary depending on the nature and size of your business.
Once the above steps have been completed satisfactorily, you will then be required to pay the necessary fees for the type of business license you have chosen. The cost will depend on the specific license type and business activity.
Upon successful document review, payment of fees, and fulfillment of other requirements, the ADGM authorities will grant the final approval and issue your business license. You can now legally operate your business within the ADGM.
Our ADGM Company Formation Services
Starting a company in ADGM requires obtaining the right type of license for your business. Our team of experts simplifies this process for you. We not only help you understand the specific licensing requirements related to your business operations, but also assist in the complete process of obtaining the license – right from application to the final acquisition.
Legal and Regulatory Compliance
ADGM has stringent legal and regulatory norms. Our experts provide in-depth guidance on all aspects of ADGM's legal and regulatory framework, including compliance with corporate governance norms, disclosure and reporting requirements, and adherence to ADGM's rules and regulations. We help you navigate these complexities so you can focus on what you do best – growing your business.
Business Setup Consultation
Setting up a business in ADGM involves critical decision-making and strategic planning. Our team of seasoned consultants is available to help you make informed decisions on choosing the right legal structure, identifying potential business opportunities, and implementing the best business strategies.
Document Preparation and Submission
With extensive knowledge of ADGM's registration procedures and documentation requirements, our team takes care of the complete process of document preparation and submission. We ensure that all documents are meticulously prepared, accurately filled, and submitted within the stipulated timelines.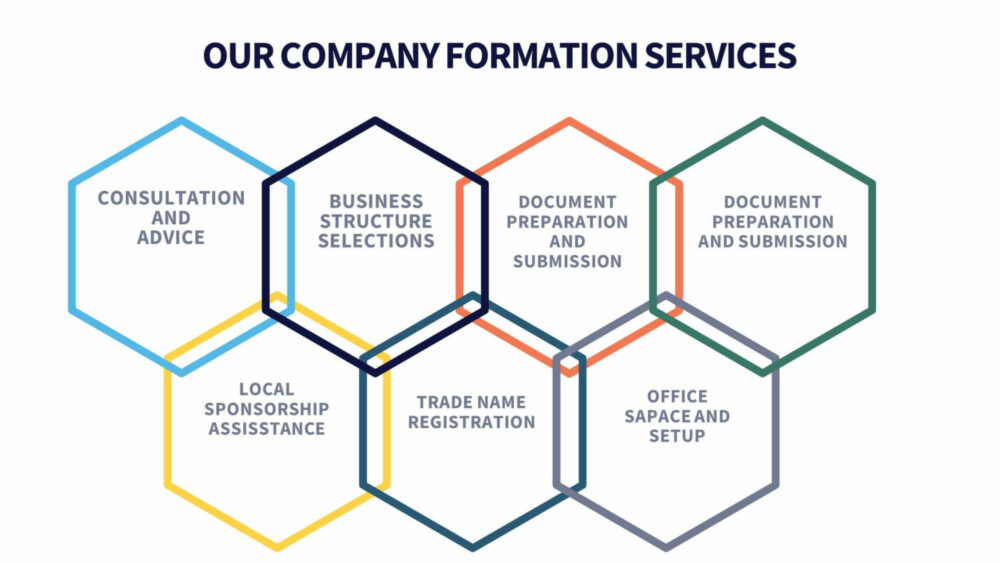 Benefits of Company Formation in ADGM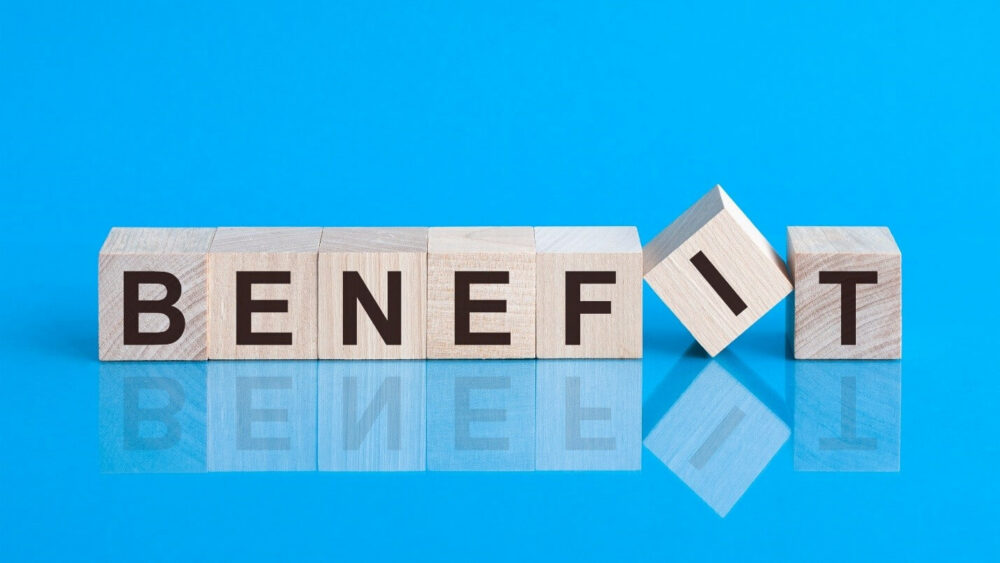 Located in Abu Dhabi, the ADGM offers businesses a strategic location that allows easy access to markets in the Middle East, Africa, Asia, and Europe.
Businesses in ADGM enjoy zero tax for a period of 50 years on personal and corporate income or profits.
ADGM boasts a robust and transparent legal framework based on English Common Law, providing a secure and efficient environment for businesses.
ADGM has its own independent regulatory body that ensures a fair and efficient business environment.
Broad Range of Business Activities
ADGM supports a wide range of business activities, allowing a broad spectrum of industries to thrive within its jurisdiction.
World-Class Infrastructure
The state-of-the-art infrastructure, world-class facilities, and the top-notch business environment make ADGM an attractive destination for entrepreneurs and investors.
Free Capital Repatriation
There are no restrictions on the repatriation of profits or capital, providing businesses with greater financial flexibility.
frequently asked questions
Why Choose Adepts for ADGM Company Formation?
ADEPTS Chartered Accountants LLC is a premier accounting and bookkeeping firm in UAE, offering reliable services to manage income and expenditure, as well as helping clients to adhere to International Financial Reporting Standards (IFRS). Our team of professional financial advisors provides cost-effective solutions to meet long-term goals with exceptional accuracy and precision.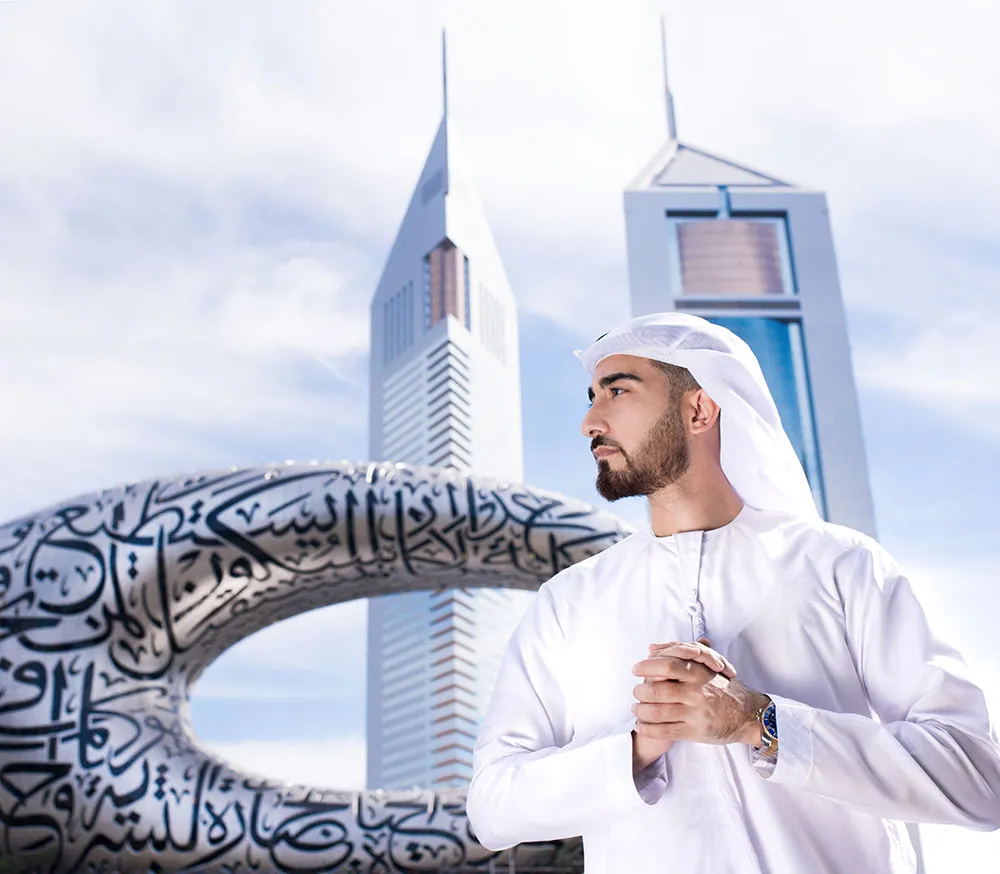 We have an accomplished team of professionals who bring years of experience in the UAE's corporate landscape. Our deep understanding of local and international business norms ensures the smooth setup of your company.
From initial consultation to licensing and post-formation services, we guide you through every step of your business setup journey.
We understand that every business is unique. Thus, we offer personalized solutions that align with your specific business needs and objectives.
Comprehensive Legal Guidance
We provide extensive advice on the legal aspects of company formation in ADGM, ensuring your business is compliant with all regulatory norms.
With Adepts, there are no hidden fees. We maintain transparency in our pricing, providing you a clear understanding of the costs involved in your business setup.
Even after your company is successfully set up, we continue to offer a range of services including accounting, auditing, tax consulting, and more.