The Energy Tariff Incentive Program (ETIP) is a unique initiative aimed at encouraging industrial and commercial establishments to implement energy-saving practices. The program offers incentives in the form of reduced tariff rates for those demonstrating energy efficiency.
As a trusted and reputable provider of internal audit services in the UAE, we are dedicated to helping businesses achieve their objectives and maintain compliance with regulatory requirements. Our team of highly skilled and experienced professionals is committed to delivering tailored solutions that address your unique needs and add value to your organization.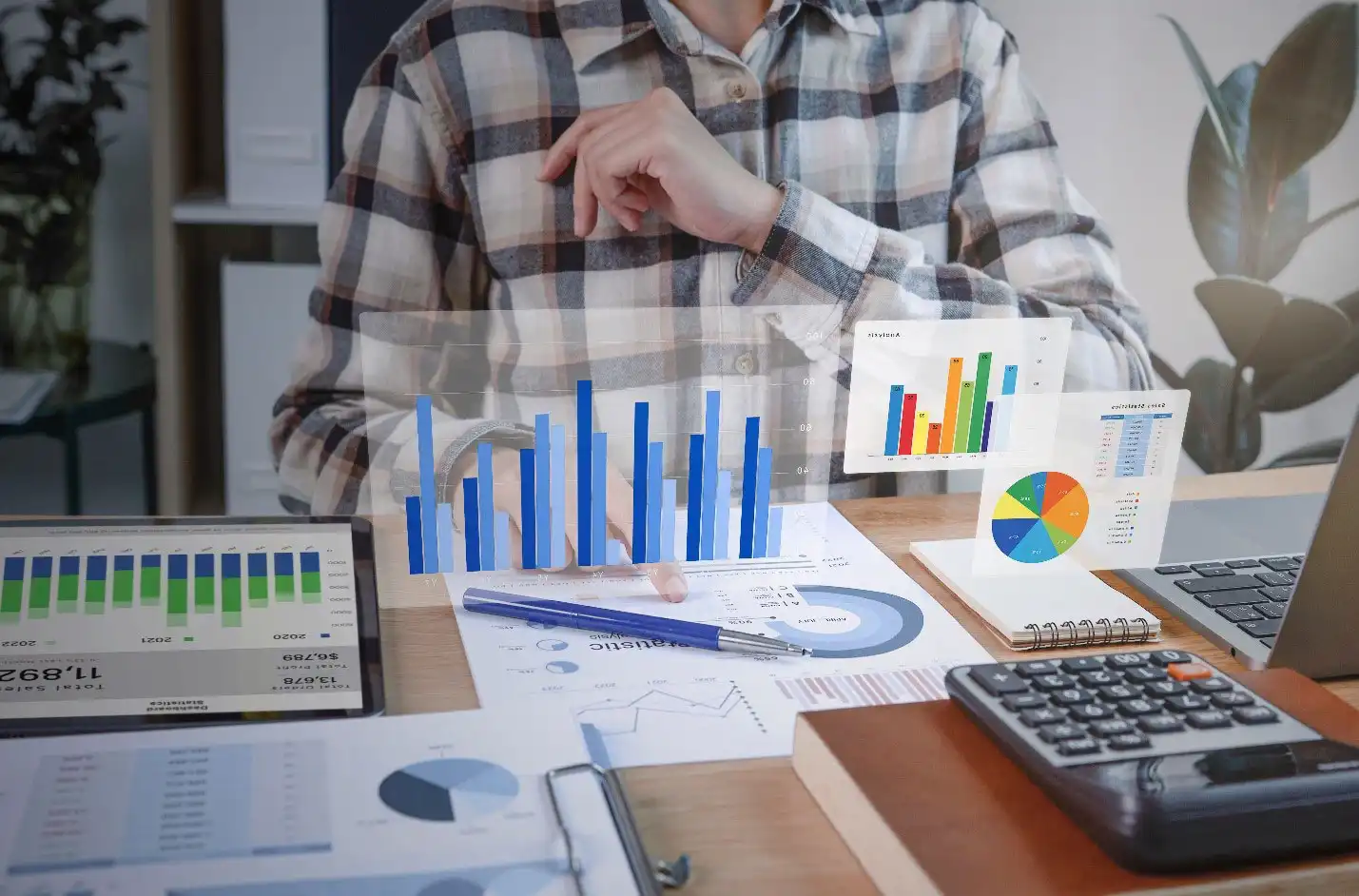 What is ETIP Certification?
The Energy Tariff Incentive Program (ETIP) is a unique initiative aimed at encouraging industrial and commercial establishments to implement energy-saving practices. The program offers incentives in the form of reduced tariff rates for those demonstrating energy efficiency.
The Need for ETIP Certification
Adepts Chartered Accountants can guide you through the process of securing the appropriate license for your company. Here are the main types of licenses available in Abu Dhabi
Procedure to Obtain ETIP Certification
Our Energy Tariff Incentive Program (ETIP) Services
Our first step in helping you attain the ETIP certification is carrying out a comprehensive energy audit. This will provide us with a clear understanding of your current energy consumption and highlight areas where improvements can be made.
Consultation and Planning
Post the energy audit, our team of experts will consult with your organization, providing advice on the best energy-saving measures to implement. We will help you develop a strategic plan that targets energy efficiency and aligns with the ETIP's guidelines.
Implementation Assistance
We assist you in implementing the energy-saving measures suggested in the strategic plan. We offer guidance during the acquisition and installation of energy-efficient technologies and the implementation of energy-saving practices.
Our team will guide you through the ETIP certification application process. We will help you prepare and submit all necessary documentation, ensuring your application accurately represents your energy efficiency efforts.
Once you have achieved the ETIP certification, we will continue to support you by monitoring your energy efficiency compliance. We help ensure that your organization maintains the standards necessary to retain the ETIP certification.
Reporting and Documentation
We provide you with regular reports detailing your energy consumption, savings, and efficiency. Plus, we ensure all your energy efficiency records are well-documented for future audits and reviews.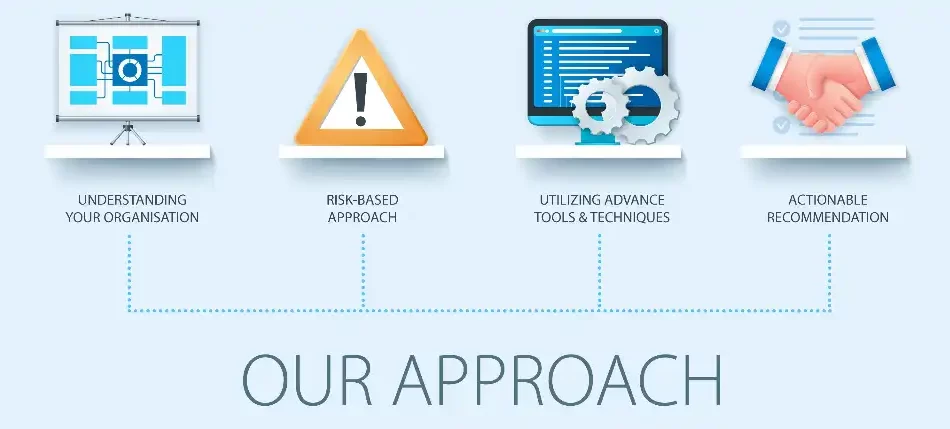 Our Approach to Internal Audit
At Adepts Chartered Accountants, we follow a meticulous and tailored approach to internal audit, ensuring that our services align with the specific needs and objectives of our clients. With our expertise and commitment to excellence, we strive to deliver comprehensive and valuable insights to enhance your organization's operations, risk management, and internal control systems.
Understanding Your Organization
We invest time in gaining a deep understanding of your organization's structure, operations, industry dynamics, and risk landscape. We collaborate closely with your team to grasp the nuances and challenges unique to your organization.
We follow a risk-based approach, focusing on identifying and assessing the key risks that may impact your organization's objectives. By conducting comprehensive risk assessments, we prioritize areas for review and allocate resources effectively.
Utilizing Advanced Tools and Techniques
We leverage advanced tools, techniques, and data analytics to enhance the effectiveness and efficiency of our internal audit processes. By analyzing large volumes of data, we uncover patterns, trends, and anomalies, enabling us to provide deeper insights and identify potential areas for improvement and risk mitigation.
Actionable Recommendations
Our internal audit reports are comprehensive and include actionable recommendations to address identified weaknesses, enhance controls, and optimize processes. We provide practical guidance that aligns with industry best practices and regulatory requirements, enabling you to implement meaningful improvements.
frequently asked questions
Why Choose Adepts for ETIP Certification Services?
ADEPTS Chartered Accountants LLC is a premier accounting and bookkeeping firm in UAE, offering reliable services to manage income and expenditure, as well as helping clients to adhere to International Financial Reporting Standards (IFRS). Our team of professional financial advisors provides cost-effective solutions to meet long-term goals with exceptional accuracy and precision.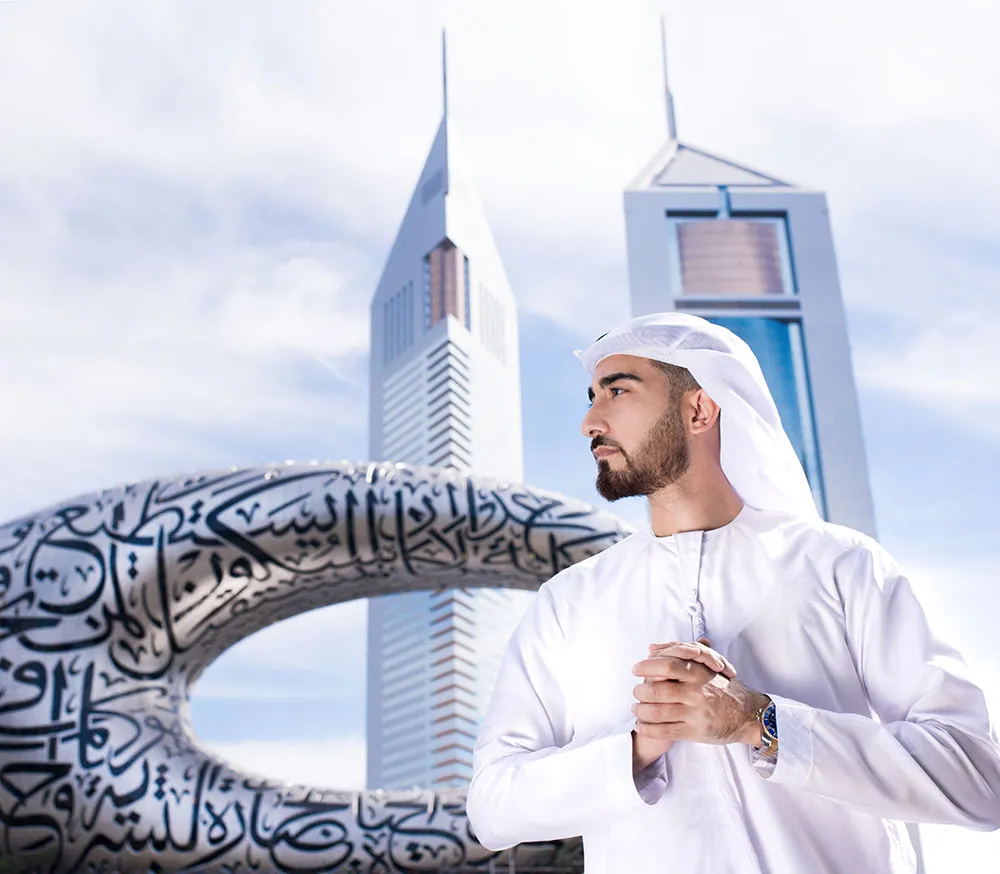 Adepts Chartered Accountants has a team of experienced professionals who understand the complexities of the ETIP certification process. Our team has helped numerous companies successfully attain ETIP certification, and we bring this wealth of experience to each new project.
Our services cover all aspects of ETIP certification, from conducting energy audits and identifying areas of improvement, to assisting with the application process and ensuring continued compliance. We're a one-stop-shop for all your ETIP certification needs.
We understand that each business is unique, and we tailor our services to meet your specific needs and goals. Our team takes the time to understand your operations and develops a personalized plan to enhance your energy efficiency and secure ETIP certification.
We believe in providing robust and ongoing support to our clients. Even after your business has obtained ETIP certification, we remain available to assist with compliance monitoring and any other needs that arise.
Strong Industry Relationships
We have established strong relationships within the industry and regulatory bodies. These relationships allow us to stay updated on any changes to the ETIP certification process and offer you the most accurate and timely advice.